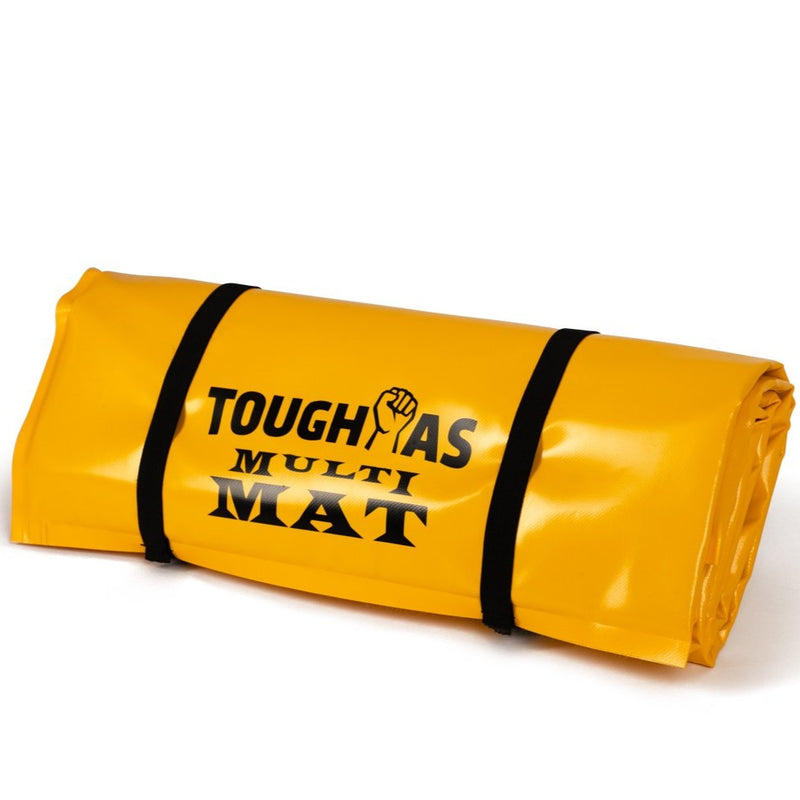 Multi Mat
Size: 1.5m x 0.5m
• suitable for all surfaces
• convenient and extremely versatile
• protect your back and knees
• folds small - carry almost anywhere
•multiple colours
• add your logo!
• Australian made quality
FREE delivery Australia wide
Ideal all purpose padded work mat for industrial and regular use.
Unique multi-purpose design allows the same mat to be changed into kneeling and lying positions. Convenient size allows it to be carried and stored just about anywhere.
Features:
a durable PVC Cover that 

is waterproof, 
keeps clean, 
wont rip or tear, and
is fire retardant.

welded seams (no stitching to rot or fray)
high density comfort foam 
Weight: 1.0 Kg
Size:     1.5m x 0.5m