A Plumbers Story - Tough-As Work Mats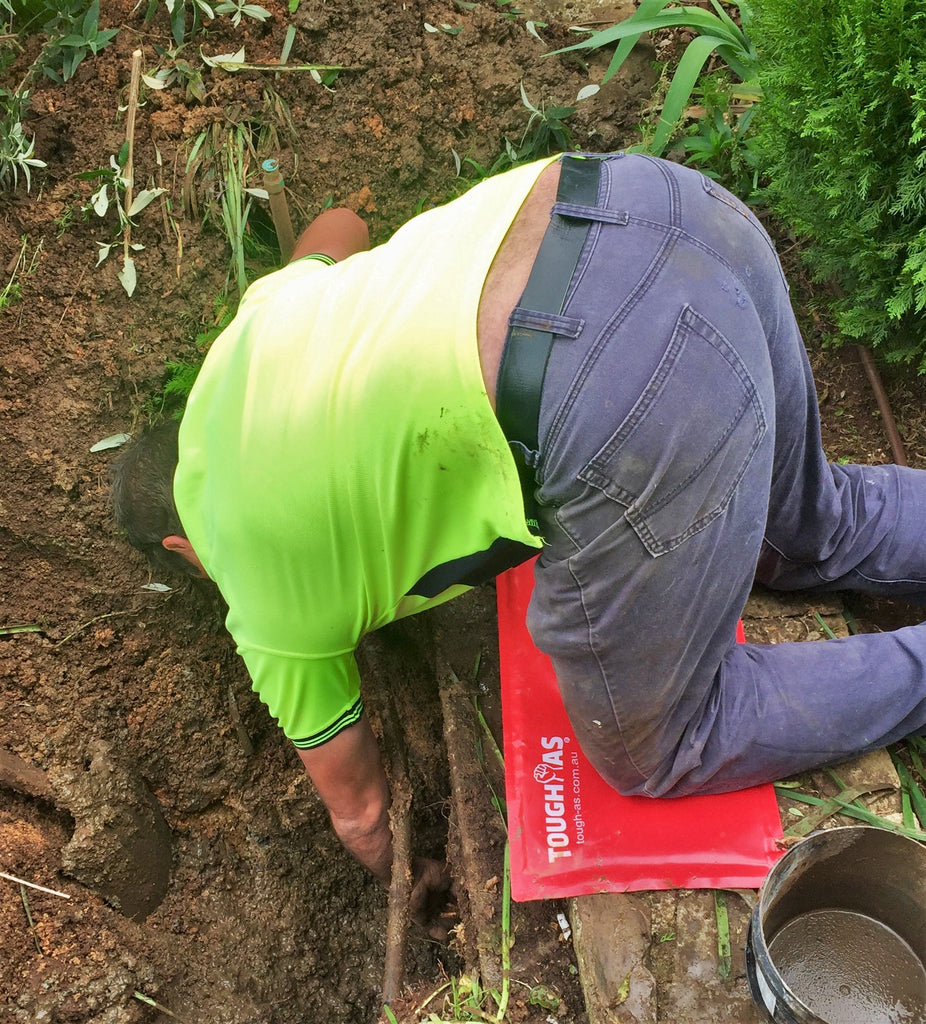 Tough-As Products make a great range of Work Mats for all jobs and occupations. Below is the experience had by one of our customers - a plumber.
As a plumber I come across a lot of different types of jobs with a large number of them having to kneel or lay down close to the job. A lot of these surfaces can be hard, bumpy, dirty, wet or need protection from damage. Jobs like blocked drains, burst and leaking pipes, welding, bathroom renovations and so on.
Picture: unblocking a drain with a pressure cleaner. The Tough-As Work Mat is protecting the tile floor from potential damage from the vibration of the machine.
I have been using the Kneeling Mats and the Medium Work Mat and they have saved my knees from any extra wear and tear and have kept my tools out of the dirt and mud. They are easy to store and take up no room in the work van - they sit behind the drivers seat for easy access.
When I arrive to a job I can simply lay the mat down on any surface and when finished clean it off and throw it back in the van ready for the next job.
My Medium Work Mat has had multiple uses from working on it to hanging it over a timber or brick wall to protect pipe work being dragged into the ceiling.
On the weekends I have been using my Work Mat to chuck it over the tailgate of my ute to protect my mountain bike when transporting it and it also makes a good work mat for when my bike needs repairs.
These mats are tough and comfortable with multiple uses, highly recommended.
Craig Rice, Plumber, South Australia.
If you are a plumber or tradesperson and need a multi-use Work Mat to protect your body, tools and customers property then please check out our great range of Australian Made Work Mats and Kneeling Mats click on this link.
To receive $15 off any order over $85.00 use discount code BLOG at checkout.