Frank Kelly drives Down Under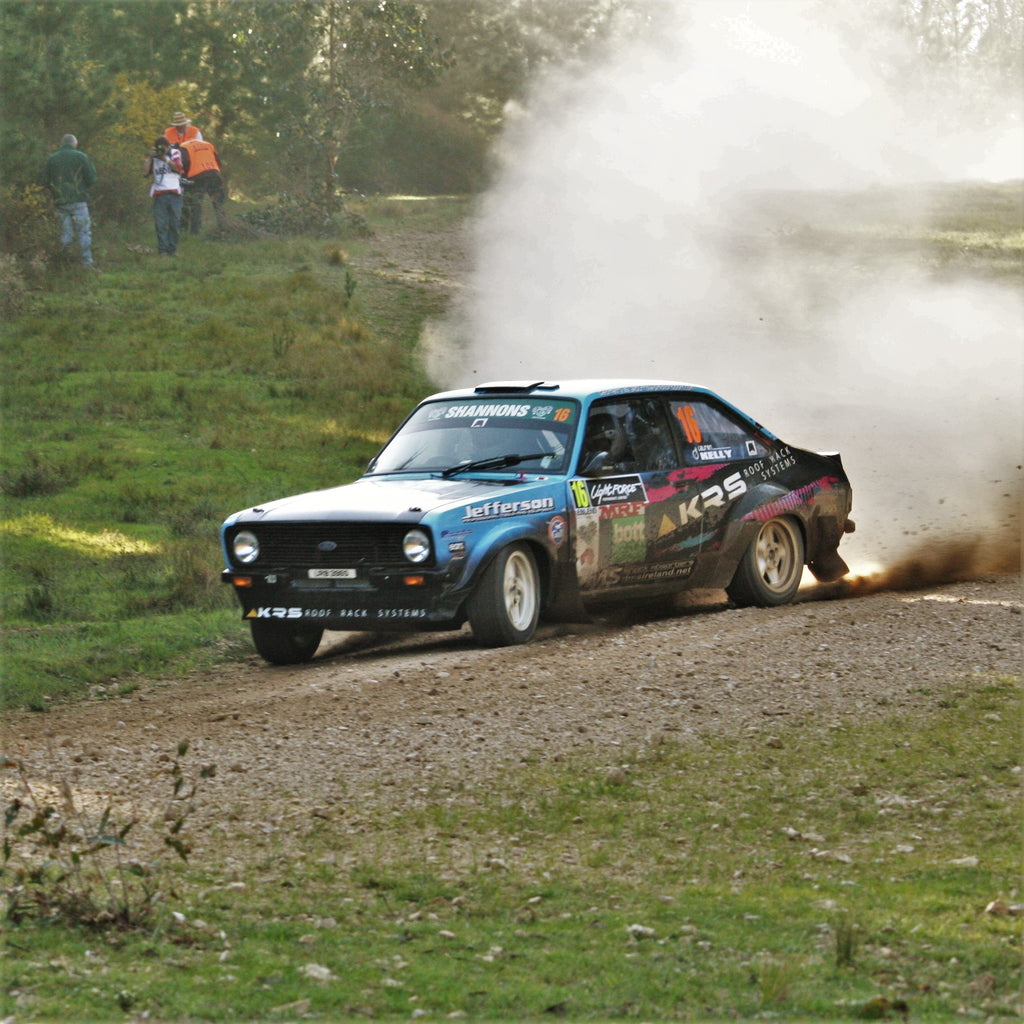 Frank Kelly is a fast and flamboyant Irish Rally Driver who has endeared himself to the rally community driving his classic MK2 Escort "Baby Blue". Lucky for us "rally fans" business owner David McDonough from Kinetics Australia helped bring Frank and his Escort down under to South Australia in 2017 to compete in a series of events. 
In preparation for these events we were fortunate to have Frank Kelly and his co-driver/daughter Lauren come to the head office of Tough-As Products to shakedown their car and also have their "first drive" on Australian soil. Our head office in Mannum happens to be the home to our CAMS sanctioned Rally Sprint track which was chosen by Frank for its challenging layout, varied surfaces, elevation changes and many jumps. It is also the closest Rally Sprint venue to the city of Adelaide.
Funny enough we just happened to have about a dozen Go-Pros ready for his visit. Be entertained and watch one of Franks laps around our track.
At the Tough-As Track and then at the following RallySA event, Frank was able to try out one of our bullet proof Tough-As Pit Mats for servicing. As you can see from the photo below his car ran like clockwork and required only a little TLC - not the same for the EVO next door, isn't that right Dave! Just as well his Pit Crew are benefiting from the clean, comfortable and organised space that a Tough-As Pit Mat provides.
To top off Frank Kelly's visit down under and after his successful campaign in all events he was invited to demonstrate his skills with some exhibition laps at the Adelaide Motorsport Festival. The photo below shows his car displayed on one of our brand new printed Garage Mat designs. These mats display our ability to produce products that lead the world in material use, print quality and durability and doesn't it suit the look of Frank's Escort.
To find out more about our Pit Mats and Garage Mats check out the website or click on the following links.  Learn more about Pit and Garage Mat.
Well done on getting to the bottom of this blog. As a reward we will give you $15.00 off your next online purchase over $85 - enter discount code BLOG at checkout - but you need to be quick - offer ends midnight on the 28th February.